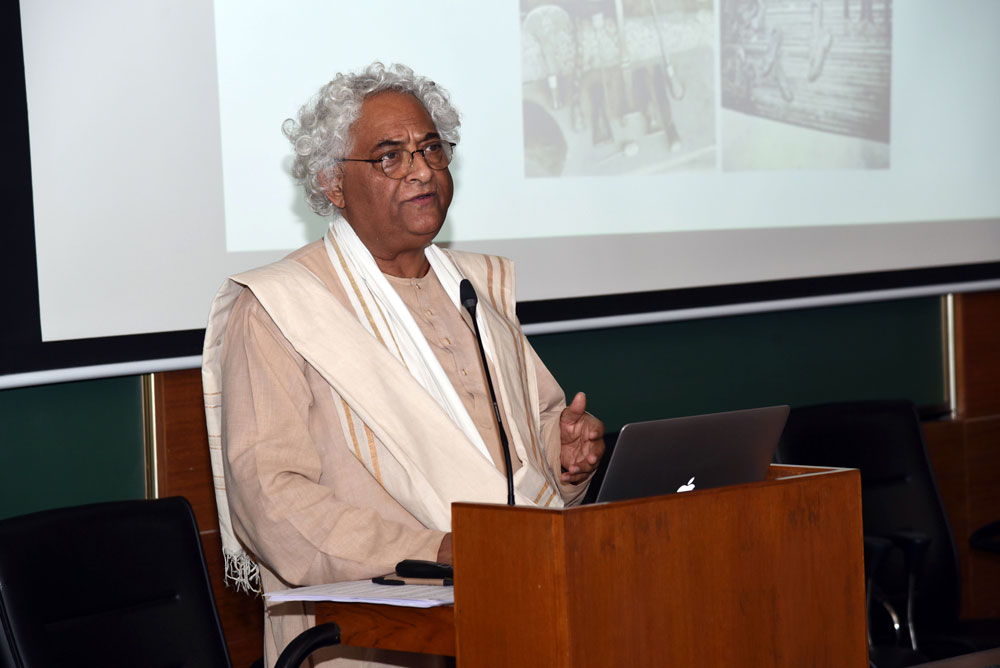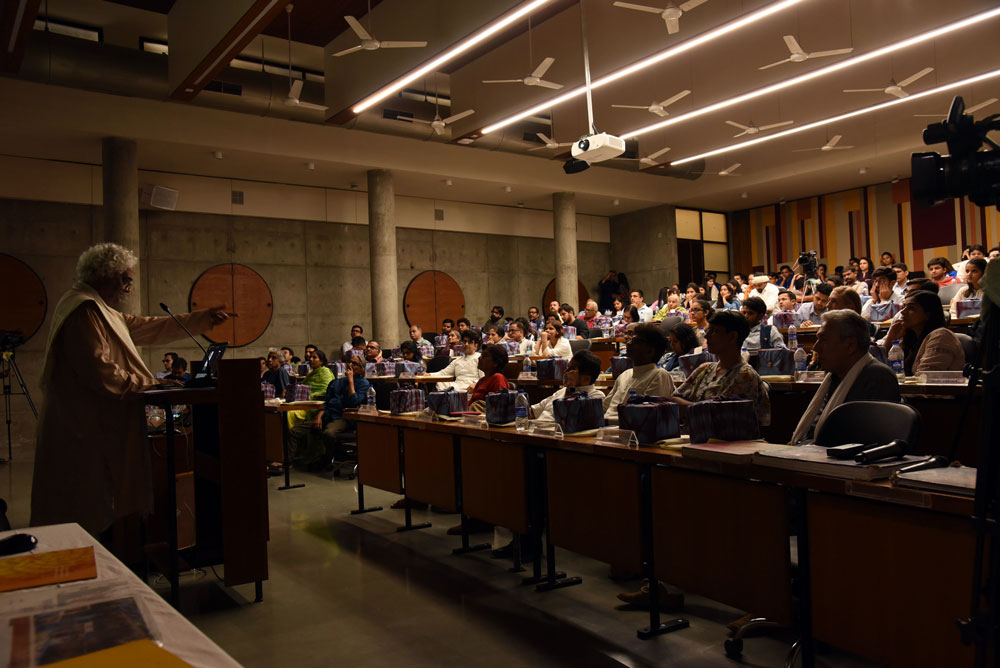 'In Search of Indianness' with Shri Rajeev Sethi
The creatively skilled are caught in a hiatus between learning, imagination and application. IIM Ahmedabad, with appropriate trans-disciplinary collaboration, can incubate thousands of ideas into enterprises with the potential to employ millions'- Shri Rajeev Sethi
The fourth edition of CLLB drew to a worthy close on June 7, 2017. The Guest of Honour was none other than Shri Rajeev Sethi who has served as an inspiration to many generations of creative and cultural initiatives in the country. Bestowed with Padma Bhushan award, Rajeev has been the torchbearer of Indian aesthetics in the world and singularly responsible for demanding attention from designers and critics to India's artisanal skills.
Through his valedictory lecture at the closing event, Rajeev once

'In conversation with Gildo' – Ermenegildo Zegna
The fifth edition of CLLB found itself in company of Gildo Zegna, the third generation CEO of the iconic brand. Founded in 1910, Ermenegildo Zegna is the world's largest Italian luxury menswear brand with 513 stores across 100 countries.
Ermenegildo Zegna did not become one of the most desirable luxury brands overnight nor was it born with the right to be called a 'LUXURY BRAND'. It is a position earned in the minds of its patrons through an uncompromising pursuit of crafting impeccable products and experiences. It is not about building marketing stories, but letting its compelling story build its marketing.
We could not have hoped for a person better than Gildo Zegna to make us appreciate this, to talk to us about the often forgotten story of what it takes to nurture businesses in their infancy and then guide them into iconic status. Also, to understand why most of the iconic luxury brands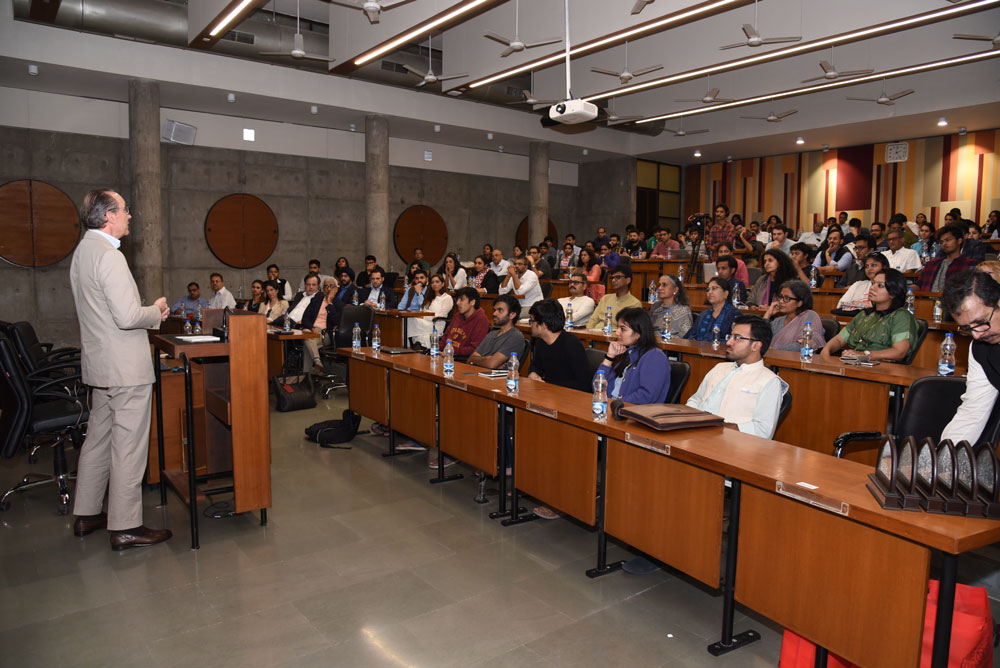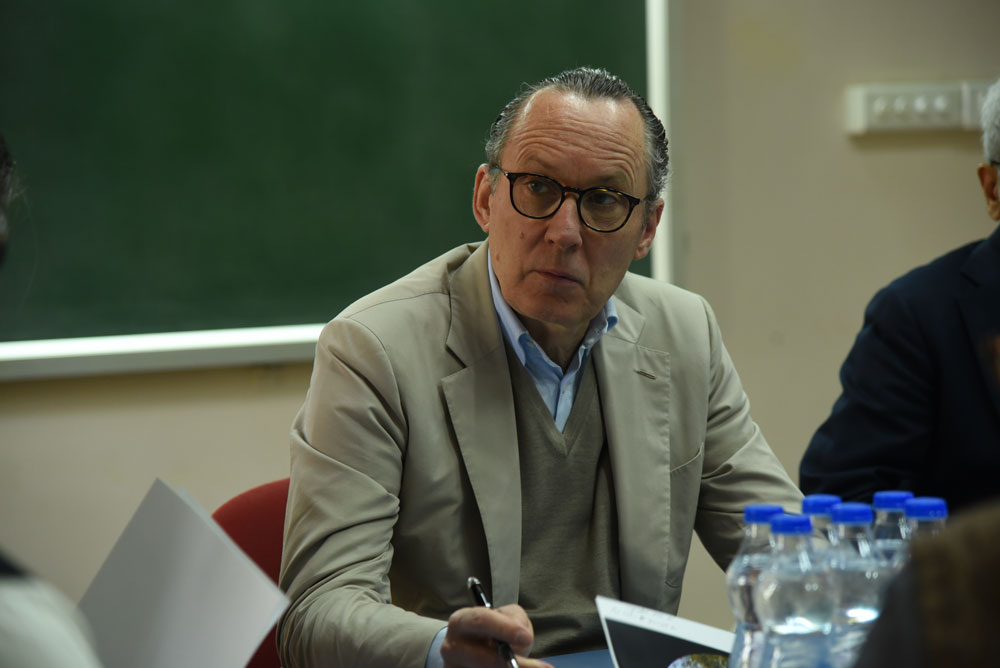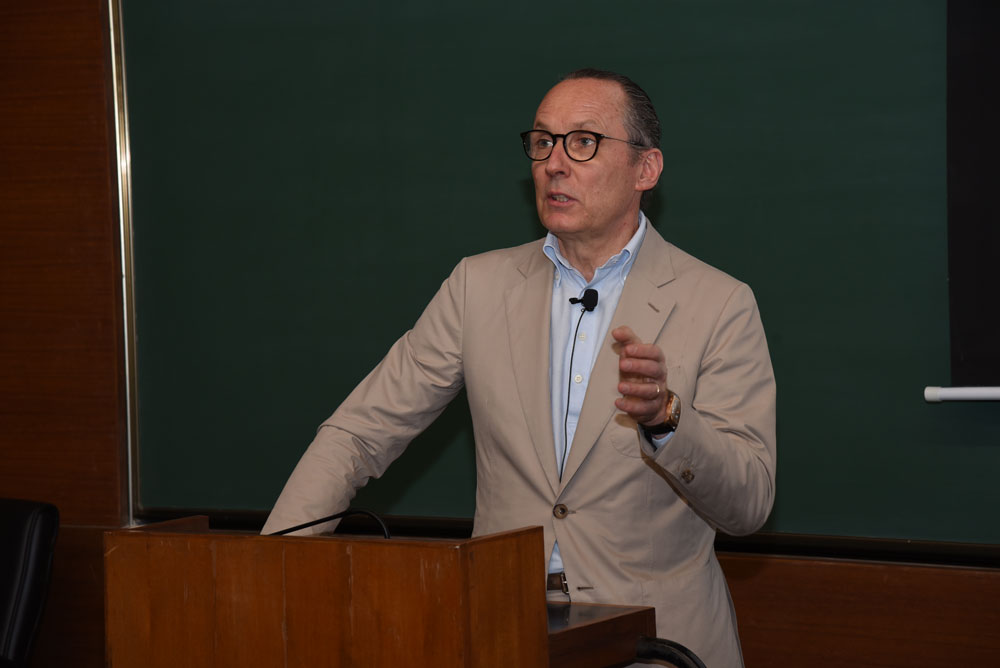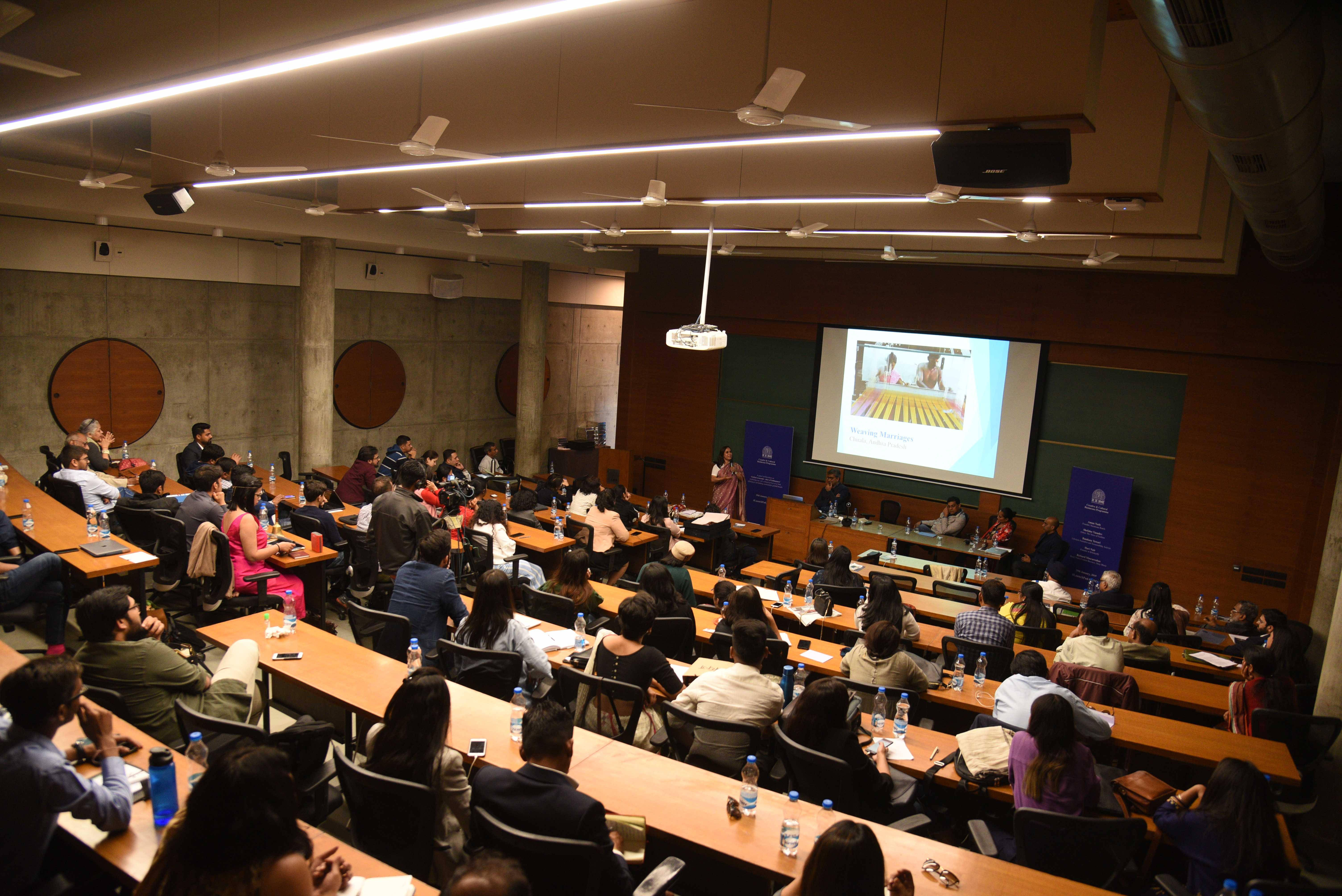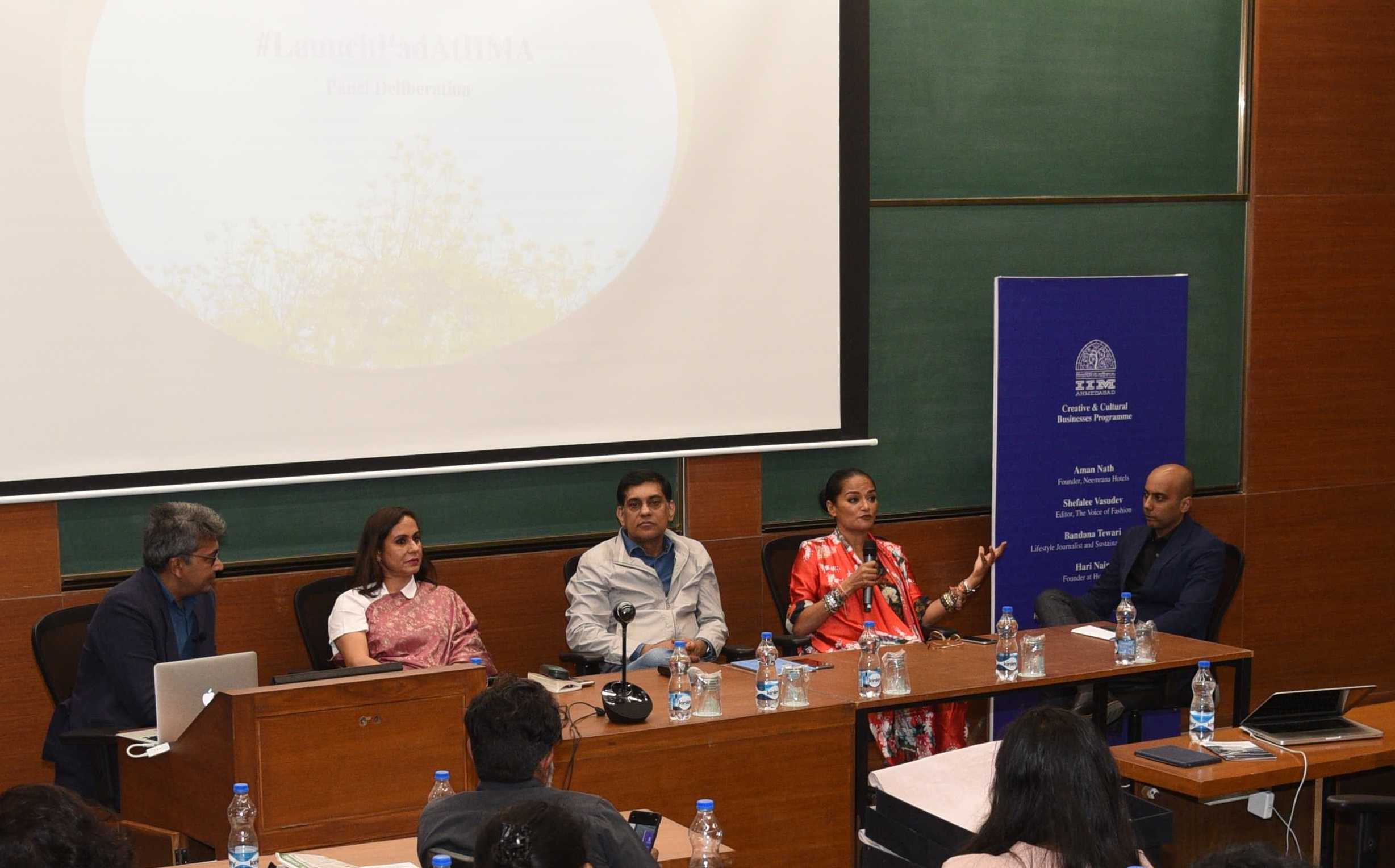 'Global Economic Value of Indianness' exploring our soft cultural power as a vital influencer in building sustainable global brands.
Creative & Cultural Businesses Programme at IIM Ahmedabad culminated on January 29, 2019 with a Launch Pad event, showcasing the outcomes of the graduating cohort – the journeys of 30 creative entrepreneurs, handloom weavers and artisans.
The valedictory ceremony for the graduating class of 2019, was marked with a meaningful deliberation on one of the programme's fundamental convictions, Indianness. It was carefully chosen to signify the importance of bringing our unique Indianness to the world.
A panel deliberation on 'Global

Indian aesthetics as global currency: finding harmony between design, artisans and markets
The Creative and Cultural Businesses Programme at IIM Ahmedabad is particularly interested in unique businesses that are rooted in Indian culture or craft, with global relevance. The creative and cultural domain has long been neglected in India. However, with the coming of age of a new generation of entrepreneurs with evolved aesthetics and creative training, this is rapidly changing.
We were fortunate to have a panel discussion with people who have a unique aesthetic in the field of architecture and design in India. Aman Nath (founder, Neemrana Group), Samuel Barclay (founder, Case Design) and Dharmesh Jadeja (founder, Dustudio) were there to listen to the graduating batch, challenge their ideas, and offer them perspective and learning from their experiences. With this panel discussion and a launchpad event on February 4, the 2020 batch of CCBP came to a close.